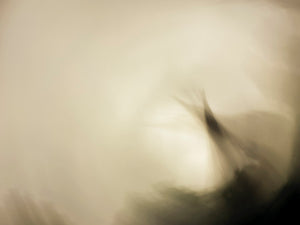 Calling to the Heavens - Fine Art Print
Regular price £70.00 Sale
During the pandemic £10 from every print will go to charity.
The current charity is NHS Charities Together. 
This print is available as a striking large canvas or a fine art Giclée print.  
Giclée colourfast print is on gorgeous archival Hahnemuhle Etching textured paper. 
Giclée prints are signed & numbered and come with a 1cm unprinted border for ease of framing. Canvases are signed on the reverse.  
As well as being a photographic story teller, I'm a writer. So each print comes with the following story, printed on A5 Fuji Matt paper with colourfast inks. 
Calling To The Heavens
Architecural photography is usually very precise, and that has its place.

But when I looked up at the spire of Salisbury Cathedral, I was ovewhelmed by the bustling clouds around the spire, echoing the bustling crowds around me.
The building seemed to move, to swirl, and with it so did I. This photograph was the result.
Some folk call to the heavens in churches, synagogues and mosques, but my favourite cathedrals are arboreal. Having said that, Salisbury Cathedral's oak-like, solid and delicate architecture does hold a piece of my heart.
Photographed by Charlie Budd
in Salisbury, obviously