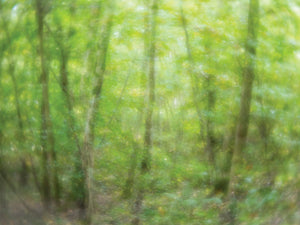 Glads - Fine Art Print
Regular price £70.00 Sale
100% of the profit from this particular print will go to charity. 
This print is available as a striking large canvas or a fine art Giclée print.  
Giclée colourfast print is on gorgeous archival Hahnemuhle Etching textured paper. 
Giclée prints are signed & numbered and come with a 1cm unprinted border for ease of framing. Canvases are signed on the reverse.  
As well as being a photographic story teller, I'm a writer. So each print comes with the following story, printed on A5 Fuji Matt paper with colourfast inks. 
Glads
If there was an Olympic event for moaning, I think the British would have a pretty good chance of at least one place on the podium. But there's so much to be thankful for in this country.

On one of the worst days of my friend Tom's life, the day he knew for certain that his wife Emma was dying, he found twenty things to be glad about.
TWENTY! The worst day of his life, but he still found twenty good things to appreciate that day. He wrote them all down.

I don't know why this photograph fills me with such optimism. It seems to signify hope. It fills me with appreciation of our green and pleasant land.
Even though there are many millions of us on this island, there are spaces and places we can go to find peace. Sometimes those places are within us, and sometimes they're without. A woodland. A church. A riverside. The sea. The bathroom. The shed.
Another friend calls these things to be grateful about 'glads'.
What are your glads today? Why not find a peaceful space, and write them down.
Photographed by Charlie Budd
at dusk in Oversley Woods, Warwickshire