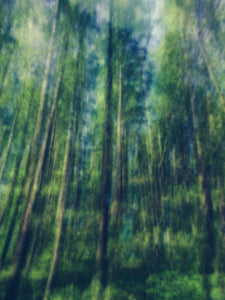 Reach for the Sky - Fine Art Print
Regular price £70.00 Sale
During the pandemic £10 from every print will go to charity.
The current charity is NHS Charities Together. 
Giclée colourfast print on gorgeous archival Hahnemuhle Etching textured paper. 
This print will be signed & numbered and comes with a 1cm unprinted border for ease of framing. 
As well as being a photographic story teller, I'm a writer. So each print comes with the following story, printed on A5 Fuji Matt paper with colourfast inks. 
Reach For The Sky
There are few things more refreshing than a saunter amongst the pines, on a warm day, with a light breeze ruffling your beard. If you have one.
The smell of pine sap is like nothing else. It reminds me of the Mediterranean, despite pine forests being more connected to northern Europe.
There's a line of a poem by Lawrence Durrell that comes to mind:
"Trees fume, cool, pour - and overflowing". The poem is called 'This Unimportant Morning'.
But I can't think of anything more important than taking a soft walk through the woods on a balmy day. It's something to do with feeding the soul, I'm sure.
Photographed by Charlie Budd
one mild afternoon in Oversley Woods, Warwickshire